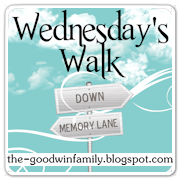 The Night we got engaged!
The Day Josh met my Family!
This morning when I opened up the computer I noticed itunes was open.
The playlist open was Sam Cooke 30 greatest hits.
The songs took me back to the spring of '07 when love was blooming in my heart.
My love for Josh was becoming a dream come true not just a young girl's wish.
He loves me....
He proposed on the 10th of March and I don't think my feet have yet touched the ground!
He made me a compilation of songs that I would listen to over and over while we were apart
these were two of my favorites...
As I post this blog I still can't believe it! I love you sweet Josh!
You are the desire of my heart given to me by the Lord!
My prince charming thank you for this fairy tale life you give me!
~Gracefully yours Daisy